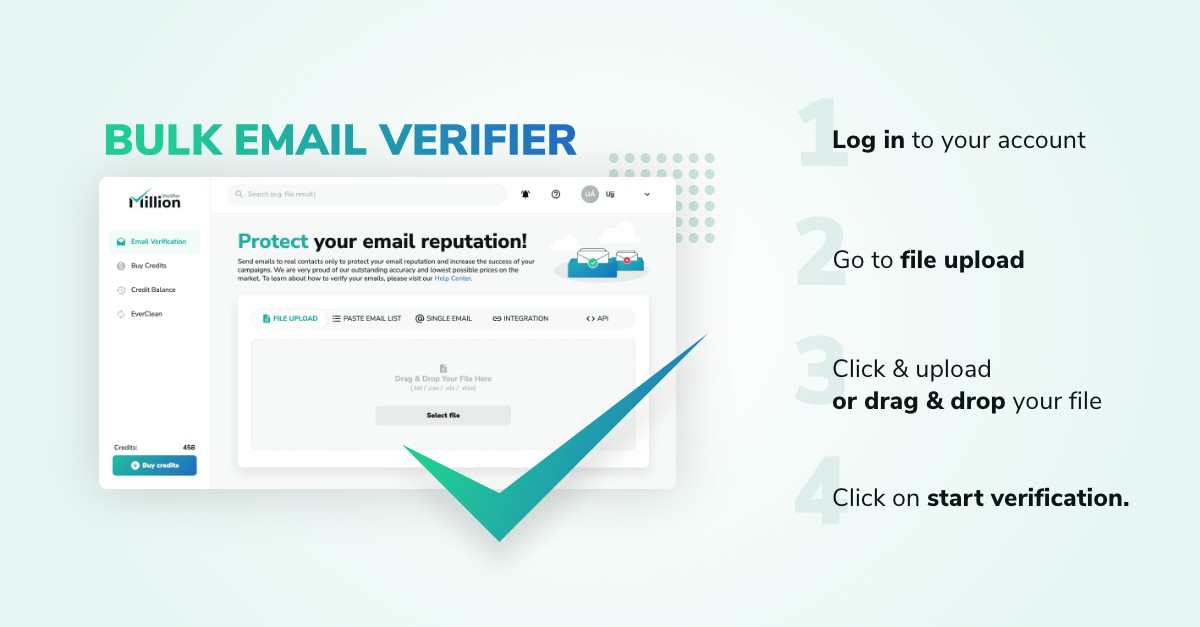 MillionVerifier is well known for its outstanding accuracy and its leading bulk email verification tool. One of our expertise is bulk email verification:
High-speed email verification: we can verify 1 million emails per user in just 6 hours.
Super low email verification prices: we can verify 100k emails for only $99 or 1 million emails for only $299.
Copy-paste emails or upload contacts in a TXT, CSV, or XLSX file.
How to do bulk email verification?
Log in to your MillionVerifier account.
Click & upload or drag & drop your file congaing your contacts.
Click on Start Verification.
We will process your file at the highest speed possible, typically verifying 2,700 per minute on your account with 99%+ email verification accuracy. As soon as your file is ready, you can download your results.