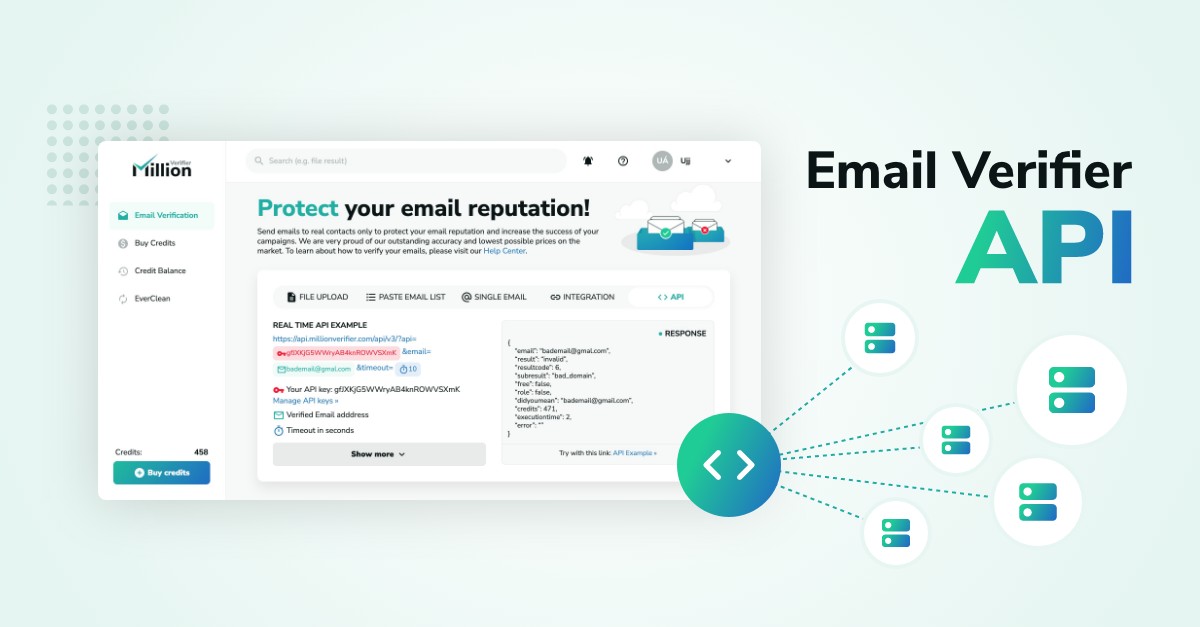 MillionVerifier operates a super-fast API (Application Programming Interface) that allows you to connect your website or application with our service, and you can verify the emails of your subscribers in real-time.
Connect to MillionVerifier Email Verification API
Simply send a GET request to our API endpoint containing your API key and the email address you want to verify.
Manage Your API Keys
You can create an unlimited number of API keys on your MillionVerifier account.
You can add a comment to each of them.
You can turn any API key on or off at any time.
You can set up IP restrictions to the whitelist or blacklist any IPs.