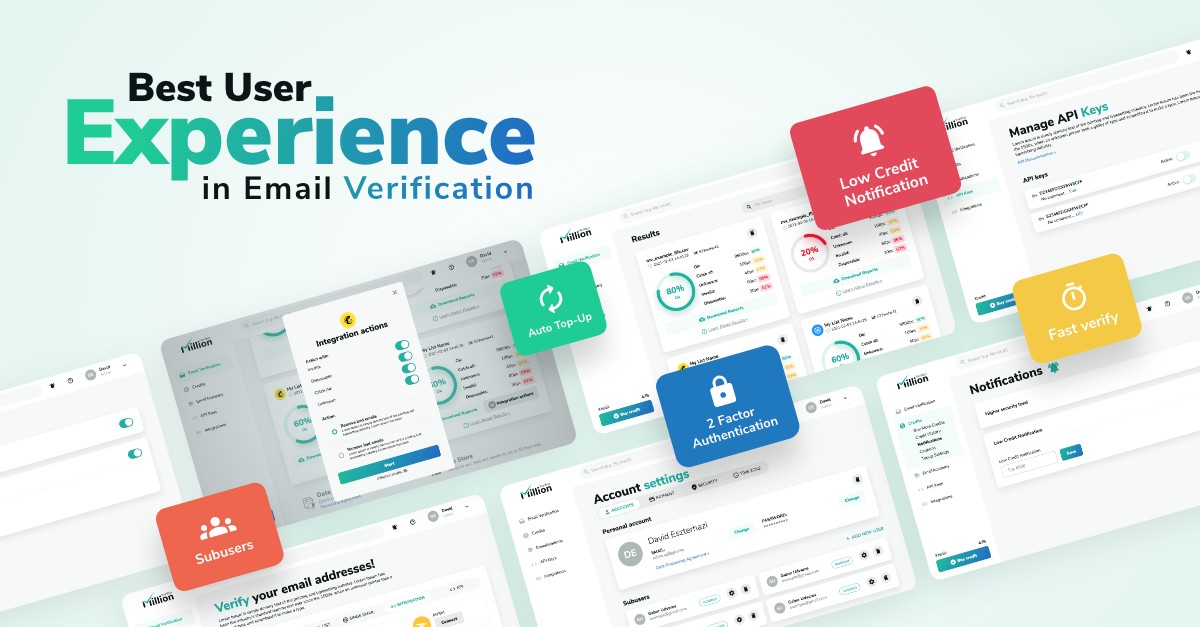 MillionVerifier is not just the most accurate email verifier at low cost but also invested in providing the best user experience with its easy-to-use web application. MillionVerifier is rated Excellent on Trustpilot.
Beyond the intuitive look, we have developed several useful features to increase transparency and improve user experience.
Let's see some of our unique features.
Transparent Credit Balance
MillionVerifier is the only email verification service where you can keep track of your verification credits online and download them in a CSV file.
Add Sub-Users to Your Account
We are unique in allowing you to share your email verification account with others. You can add your colleagues to your account, so you don't need to share your password with others.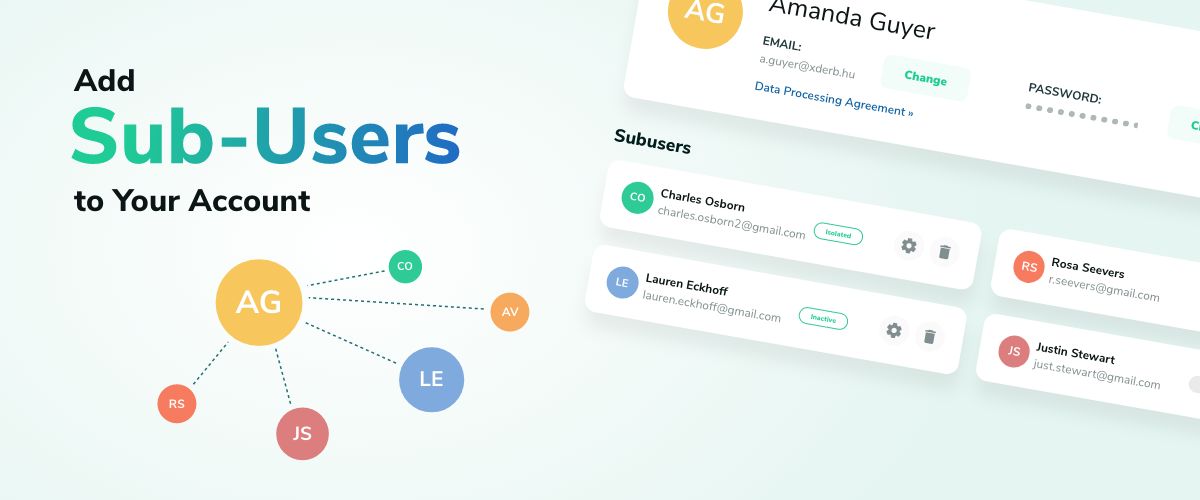 Multiple Email Verification API keys
You are allowed to create an unlimited number of API keys, and you can set up IP restrictions to keep your account safe.
2 Factor Authentication
Keeping your account data safe and secure is our utmost priority. You can set up 2-factor authentication with Google Authenticator to ensure no one but you can access your account.
Low Credit Notification and Auto Top-Up
Never run out of email verification credits. You will receive a notification email when you are running low on credits. You can also set up an automatic top-up to buy more credits when your balance drops below a certain point.